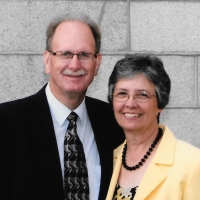 Debby Schmitz, Secretary
work: 217.746.3571
Email: reachbcc@frontier.com
Debby has enjoyed working as a church secretary since 1975, the most recent 17.5 of those years at Burnside. She has been married to her college sweetheart, Jerry, since 1975 and they have 2 beautiful daughters and 1 son-in-law. When she's not typing and answering the phones, you'll find her reading the Bible, Christian fiction, knitting and crocheting (on my own time of course!) or keeping up with her husband.